Who We Are
What makes Rinderknecht Associates the best general contractor from Cedar Rapids to Vinton?
We're fully dedicated to our clients, our team and our community.
As an employee-owned company with a union field force, everyone on our team is invested in the success of your project. We've built a reputation around our high standards of craftsmanship, our commitment to safety, cost control, and efficient project management. We take an exceptional level of pride in our work—and it shows.
Our Values
Teamwork – We've built a culture where employee-owners are empowered to meet their true potential. We work as a team to achieve shared goals and help each other grow.
Safety – We make the safety of our team, our clients and their customers our highest priority.
Partnership – We're so much more than a vendor. We act as a sounding board to clients, lending our expertise and experience to help them make the most out of their investment.
Quality – We stake our reputation on providing the highest quality construction services in Linn, Benton and Jones counties.
Trust – We believe respect is earned—not given. That's why we work to continuously live up to our word and conduct ourselves in the most honest way possible.
ESOP – We are proud to be an employee-owned company, offering an Employee Stock Ownership Plan to our team of employee-owners.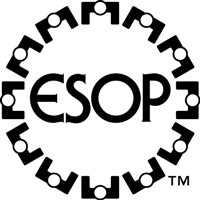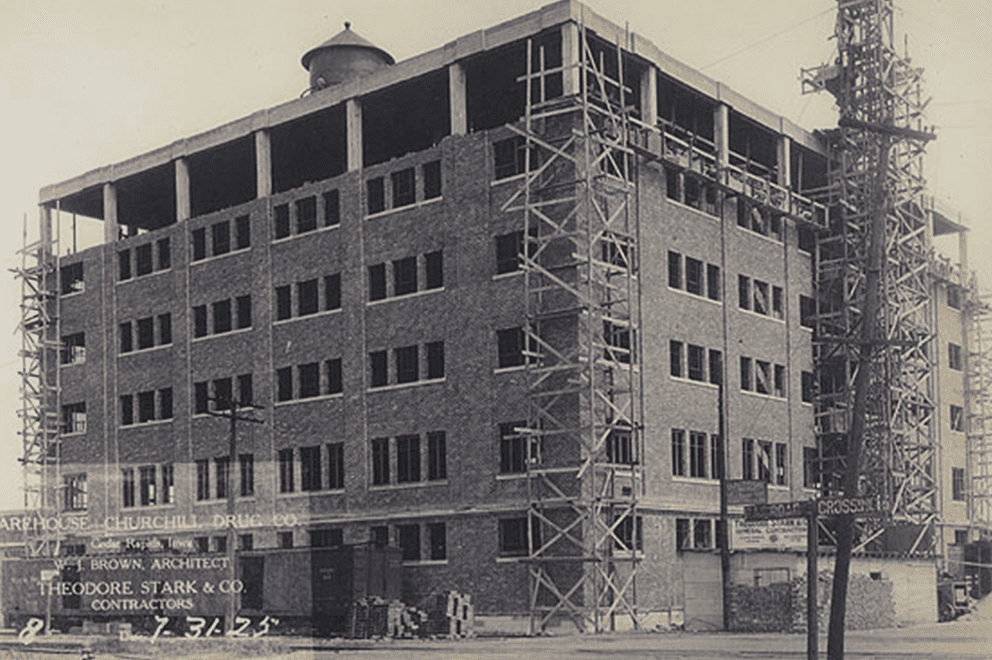 History
How did Rinderknecht Associates grow to become Iowa's most trusted contractor?
We've had more than 140 years to prove we've got what it takes to get the job done right.
Building Community since 1880
Rinderknecht Associates history began in 1880, when German cabinetmaker Theodore Stark settled in Cedar Rapids, Iowa. After gaining wide respect for his carpentry skill and old-world craftsmanship, he founded the Theodore Stark Construction Company. He and his brother, Robert, contributed their talents to such Cedar Rapids landmarks as the Paramount Theatre, St. Paul's Methodist Church, and Franklin, McKinley and Roosevelt schools.
In 1933 Richard Rinderknecht partnered with the sons of Theodore and Robert Stark to reorganize the business as the Stark Building Company. In 1945 he bought the remaining family interests and formed the R. W. Rinderknecht Company.
In 1971 the company reorganized as Rinderknecht Associates, Inc., to allow increased ownership by key employees. Today's employee-owners take pride in continuing to deliver the quality workmanship and excellent customer service we've become known for.
In more than a century of service, Rinderknecht Associates has built commercial facilities of all kinds and degrees of complexity. Many long-term clients have come to us for renovation projects and new construction as their needs have changed. We have completed multiple projects for area hospitals and health care organizations, school districts, churches and local businesses. We have also worked on countless projects for area industries, utilities and municipal governments.
As we look forward, we are dedicated to providing complete construction management services, seasoned experience and strong leadership for every project we undertake. Moreover, we are committed to meeting the challenge of delivering quality results on time and within budget for each client.
Safety
How does Rinderknecht Associates guarantee such high standards of quality?
We don't compromise on safety. Ever.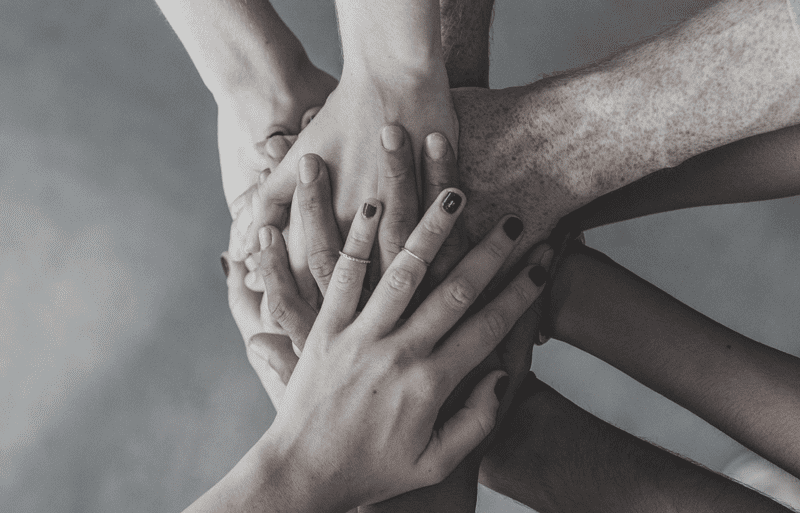 Giving Back
How do we build better communities?
We give back to the people and places that make our home state a better place to work and live.
The Industries
What makes Rinderknecht Associates the best general contractor to tackle your project, no matter the scope or industry?
We've got the right people, the right resources, and the right experience.